About
WHO WE ARE AND HOW WE WORK
OUR TEAM
OUR WORK
---
We believe that conflict is an opportunity for transformation and growth. We work with you to understand the conflict and to introduce the skills and knowledge necessary for an empowering and sustainable resolution.
---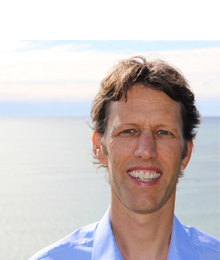 OUR TEAM
Co-Founder & Company Director – Scott Dutton
Scott is considered the most engaging, dynamic & innovative trainer and speaker in the conflict resolution field. Scott has more than 20 years in mediation, facilitation, training and presenting. He has mediated more than 200 formal mediation sessions in the areas of workplace, parent / adolescent and family law conflict. Scott has facilitated more than 500 training courses and trained more than  10,000 professionals, in the following areas: mediation, conflict intelligence, mindful conflict, conflict coaching, emotional intelligence, difficult conversations, managing challenging behaviours, conscious & mindful leadership, workplace culture and facilitation & presentation skills.
Scott's qualifications include a BSW and BSc. (Psych. major). He has also undertaken a Masters level short course in Conflict Coaching, a Certificate IV in Assessment & Workplace Training, is a member of the Professional Speakers Australia (PSA), the Australian Association of Social Workers (AASW), a Practitioner Member of the Australian Dispute Resolution Association (ADRA) and a Nationally Accredited Mediator. He has presented at: National Mediation Conference (2016 / 2014 / 2012); Correctional Services Healthcare Conference (2016); National EAPA Convention (2014); AFCA Conference (2015); & Community Work Conference (2015).
Scott has worked with a number of leading mediation agencies, as a co-ordinator / mediator for two Reconnect programs, as a training consultant in schools and as a conference convener for Juvenile Justice. Scott has a private practice as a mediator and facilitator; and also, works as a mediation consultant for EAP programs. He facilitates both open and in-house trainings workshops through-out Australia.
Associates 
Our associates are highly skilled consultants and trainers with many years of experience and post-graduate qualifications in psychology, social work and HR. We align the professional expertise of our consultants and trainers with the goals and needs of your agency.
---
OUR WORK
Fighting Fair offers training workshops and services for the community, education, health, government and corporate sectors. Our training and services are designed to increase confidence and capacity in dealing with conflicts at an interpersonal level, in a professional role mediating others' conflicts and also at a team/ organisational level improving the workplace culture.
The practice of conflict intelligence and the implementation of effective conflict resolution skills can make the difference as to whether a conflict will escalate, to the intensity of emotions experienced and to the possibility of positive or negative outcomes. The utilisation of effective conflict resolution and mediation skills – while successfully addressing issues brought to the surface – can also bring about other transformative benefits for the worker, team and/ or client including: increased understanding, improved communication skills and greater self/ team awareness.